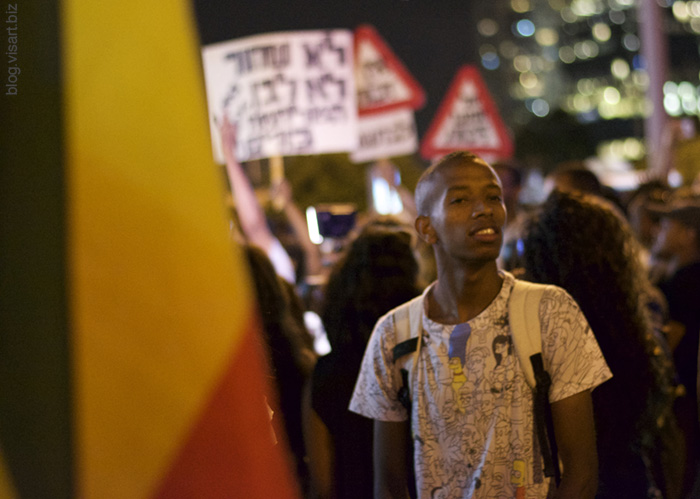 For a long time jews with black skin experience in israel an racism from jews with white skin, ethnic russians and arabs. Israel government instead of helping this community just spread them money, pay them more money in army that dont let this community to study, instead of special courses that i took both in russia and israel to get in university, they have quotes in universities, instead of jobs – free appartments in special centres for poor.
This summer jews soldier with black skin was bitten by ethnical russian policmen "to ensure his safety".
More than 7000 up to 10 demonstrants in Jerusalem march to white elite neighbourhood where prime minister residence is situated and was stopped by insufficient police forces which suddenly began to fire gaz granades into the public, without cleaning the area from tourists, pedestrians. Some policemans on horses tried to smash demonstrants, old people which just pass over, their own officers, bitten demonstrates with satisfaction.
A week later in tel aviv police threw up thousands of flashbangs in the crowd, violently beat demonstrators. All this began after police provocation when huge number of forces with fight amunition and non lethal weapon appeared in peacefull demonstration.
Later in this year huge part of Knesset deputies which is responsable on police chief were arrested. Ex major of Jerusalem was find guilty in court for corraption and sentence for 8 monthes.